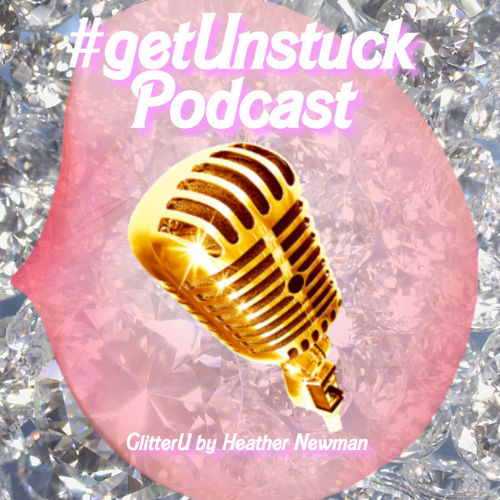 Today, we are going to discuss how you can be a light in any situation albeit COVID-19, 
I am going to give you 7 tips to avoid rough patches life throws at you by making the right choices and how to navigate those choices.
Grab your journal, write these down.
You can always you can be a light in your life and the lives of others and why it is so important to continue educating yourself, no matter the topic. 
Join us here www.ToneN10.com for your free 30-day workout calendar - START NOW!
Instagram:  @glitterU and @HeatherNewmanFitness 
Facebook PODCAST GROUP #getUnstuck community 
ALL THE GOODS HERE - LOTS OF FREEBIES: https://linktr.ee/GlitterU including the DREAM BOARD WORKSHOP to build your goals and dreams!  xoxo, Heather
------------------------------------------------------------------------
Accounts to Follow on IG to educate yourself on current LIFE talk: * @goodgoodgoodco * @theconsciouskid * @blklivesmatter * @colorofchange * @civilrightsorg * @naacp Petitions to Sign: * Justice for Breonna Taylor * Justice for Ahmuad Arbery
Movies on Netflix: * 13th * American Son * Dear White People
Books to Read: * How to Be An Anti-Racist * So You Want to Talk About Race * Why the Caged Bird Sings * White Fragility * The Color of Law
SHOW LESS