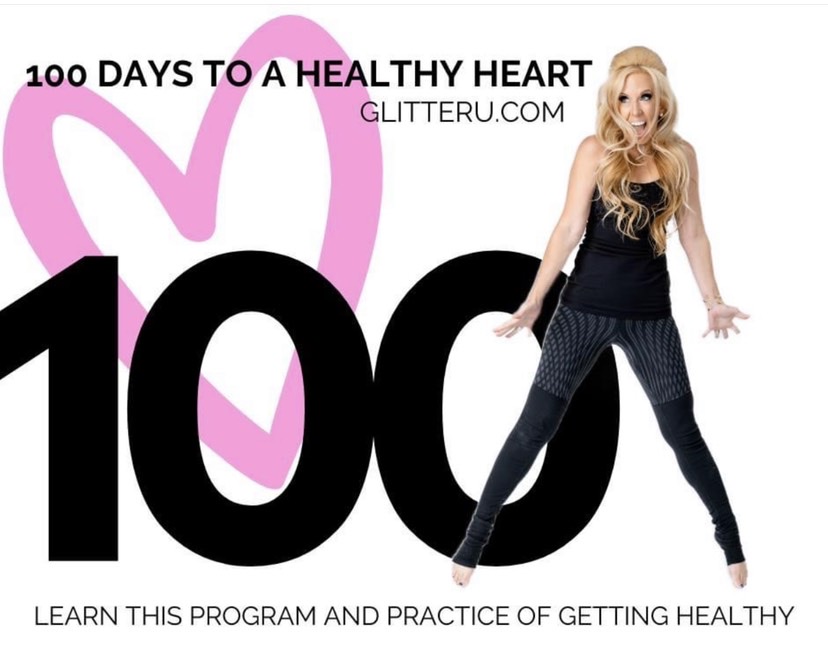 There's a lot to talk about as the clock ticks towards 12 NOON CST tomorrow Are you ready to bring yourself one major step closer to all the new way of taking care of yourself, your HEART, your health, your food intake, you MENTAL game and more from HOME, at HOME in your own private space ...wherever that might look like for you? It's a NEW DAY, A NEW WORLD, A NEW AGE and TONE online studio is a safe place for you to feel comfortable, get comfortable and increase your self-confidence while taking you on a 100 day journey to a healthier heart and body!
ToneN10 (dot) com is getting a HEART100 upgrade exclusively available to all VIP members of the Online Studio. Join the TONE ONLINE STUDIO at - -->>> TONEN10 . com for only $9.99/mth - unlimited workouts, recipes, nutrition programs, so many choices to get your HEART HEALTHY and your BODY to LEVEL UP to help you start feeling better today. Inside the private member portal of your personal TONE Online Studio - you will get hundreds of virtual live and recorded classes instructed personally by me (HEATHER) per month with our trailblazing CUSTOMIZED training choreography (all fitness levels are invited--beginners love the LEVEL UP program--it's perfect) plus added program benefits. Our new online training technology delivers a whole new opportunity to emphasize movements and moments that will energize your workouts and enhance your results. Most of the workouts can be done in 10 minutes - and you increase your time+reps as you increase your strength and workout habits.
Be sure to join the HEART100 waitlist today so you get a private email explaining exactly when our early bird registration offer launches, giving you the opportunity to workout with Heather Online, at home, or wherever you are in the world...... live or recorded this FALL......for 100 days to a Healthier Heart. Who's counting down with us?
Get ready to recalibrate AND PUSH to a HEALTHY HEART.... join waitlist to be the FIRST IN THE KNOW, click here: https://mailchi.mp/glitteru/heart100-waitlist